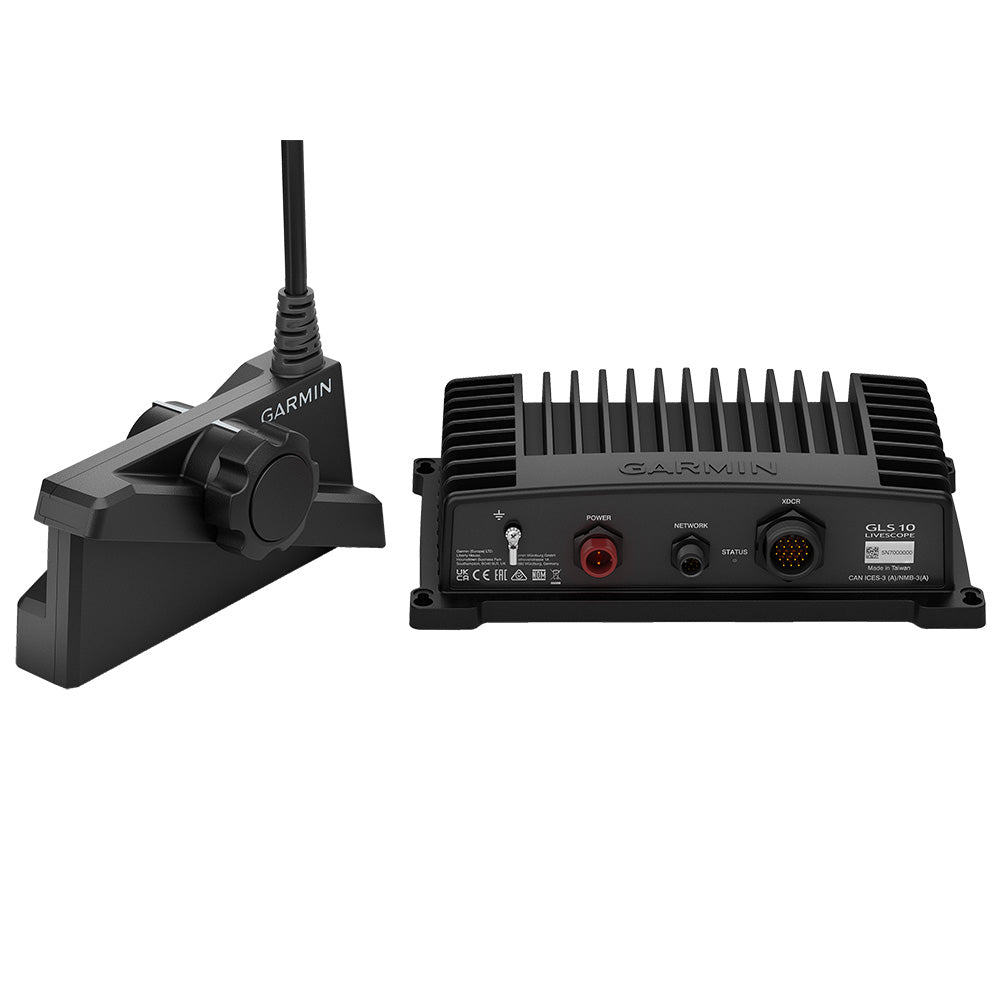 GARMIN LIVESCOPE PLUS SYSTEM
Transducer Selection:
Garmin LiveScope™ Plus w/LVS34 Transducer Only
Pre-Order status currently due to Garmin backorder. Based on your order date and order volume we receive will determine ship date. To date Garmin has drastically under delivered Livescope Plus systems to all dealers. We predict that Garmin will continue to have massive backorders throughout the remainder of the year and will continue to post updates here as we receive them. Pre-Order allows you to get in line and receive a Livescope Plus as we receive inventory from our large orders. As mentioned ship date is determined by order date and the volume of units we receive each order fulfillment Please note that if you place a pre-order and request an order cancelation 3 business days after placing the order you will be charged a 3% processing fee. 
Updates: 6/14/22 - we have received 23% of our initial order and are expected to receive our next shipment on 7/07/22 per Garmin. Volume numbers have been all over the place per shipment and expect them to increase with each order going forward. 
LiveScope™ Plus System with GLS 10™ & LVS34 Transducer
THE BEST OF THE BEST JUST GOT BETTER
The latest in LiveScope technology, the LiveScope Plus System offers improved resolution, reduced noise, clearer images, and better target separation.
Features:
See images clearly with improved screen clarity, transducer sensitivity, and target separation. 
Scan surroundings with sharper images, reduced noise, and fewer sonar artifacts.
Upgrade your current LiveScope System black box (GLS™ 10 sonar module) with just a new transducer.  
Get maximum contrast and clarity in your images with vivid color palettes. 
Don't miss a thing with supported Forward, Down and Perspective modes and necessary mount.
Real-Time Images
Real-time sonar ensures that your live images are as accurate as possible. 
Clear Vision
See exactly what you need with reduced noise and fewer sonar artifacts that impede your picture of fish and structure. 
Image Stabilization
A built-in stabilization system keeps the sonar image on your compatible chartplotter steady, even in rough conditions. 
Vivid Color Palettes
Choose from seven vivid color options — including Aqua, Caribbean, Lava and more — to see fish and structure in maximum contrast and clarity. 
Forward Mode
Scout ahead of your boat to see what's happening in real-time. 
Down Mode
Explore live views of the activity directly beneath your boat. 
Perspective Mode
See under the water with a view from your perspective above the water.